By December 2022, the sports-loving people of Las Vegas will once again welcome the new group of competitors for the Olympia weekend. Then, we shall witness the event and know who will pass the baton of the championship and who will receive it! Are you an aspiring bodybuilding and physique competitor preparing for the 2022 Olympia games this December? Then you should pay more attention to this piece. This is because we are about to discuss tanning, hair, and makeup services that'll make your big Olympia look just perfect! Hence, we'll be informing you about services of best tan services for Olympia, the official tanning date for the weekend. More importantly, how you can get the tan, hair, and makeup services.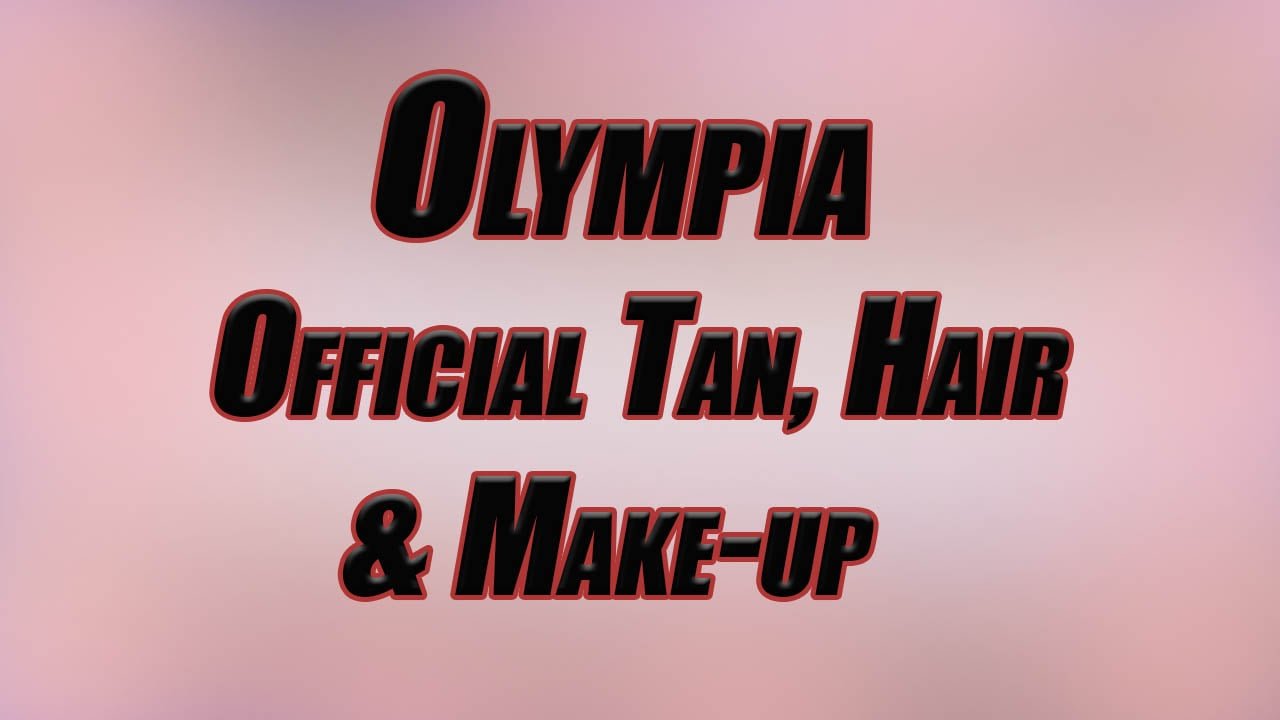 About the Tanning, Hair & Makeup Services of Olympia
Pro Tan is the official provider of tanning, hair, and makeup for Olympia 2022. For years, Pro Tan has provided numerous Olympia athletes with expert, satisfactory services. Resulting from having practiced over a long period, the group boasts of professional services beyond the regular. The group provides tanning services for athletes preparing for other sports. This also includes NBC and IFBB Pro League Olympia events. One important thing that you must never forget is that your look is quite crucial to the first impression you'll give the judges and audience. Therefore, you do not want to risk not getting the proper and perfect spray tanning. This will go a long way in enhancing your shape. Also, it will show off all the bodybuilding work that you have done. Get yourself sporting that irresistible killer look just before you step on the stage!
Official Tanning Date & Schedule for 2022 Olympia weekend
To get on the schedule for the 2022 Olympia weekend, there is a need to have an online registration first. This is because all registrations will end three days before the contest begins. Therefore, it is essential to register and make an appointment early.
The date and schedule for the official tanning from Pro Tan is from December 16-17. If you cannot book your appointment early, the group will provide walk-up opportunities. These walk up opportunities will give you to chance to make late registration and still attended to. However, it is much more advisable to have you register early. This is to ensure that you don't share in the disadvantages of going in at the wrong hour.
How to get Tan, Hair & Make-up service for 2022 Olympia?
The service will take place in Las Vegas, Nevada. And, it's pretty easy to visit the organization's website to find out the best appointment period for you. However, for your hair and makeup, Elaine Goodlad's makeup services have been enlisted on the Pro Tan website for easy accessibility. So, you can visit the website to get more information regarding these. In addition, the Olympia website has also got a space socially designed for selling the Olympia gear.
How to Book an Appointment for the 2022 Olympia Weekend?
To book an appointment for the 2022 Olympia weekend, quickly get on to https://protanusa.com/collections/spray-tan-events/products/mr-olympia for your Olympia tanning.
FAQ About Olympia Weekend Tan, Hair & Make-up
What time does Olympia Weekend 2022 start?
The Olympia weekend 2022 has been scheduled to hold from Thursday, December 15 to Sunday, December 18, 2022. It is less than 280 days to the event! Join us in counting down to the event till it finally arrives.
Where is the next Mr. Olympia 2022?
Last year in 2021, the Mr. Olympia weekend was held in Orlando, Florida, USA. For 2022, the event will now be held in Las Vegas, Nevada. This will be at the Planet Hollywood Las Vegas Resort & Casino.
How to Match Tan with Makeup?
Getting the right kind of tan makeup not only gives you a perfect look for the audience. Much more, getting professional tanning would give the judges the best show of all the highlights of your overall look. Don't sit there going all bland to the stage.
With your body tanned, the level of attraction doubles, putting you in the position for getting a great show. While the tan can be applied a day before the event to keep it in place, the makeup is okay to come just before December 15 to 18, 2022. However, if you are still not able to get it, you can quit
How look Tan, Hair & Make-up for Olympia Weekend?
Getting the look for Tan, Hair & Make up for Olympia weekend is one activity that intending Olympia competitors should not miss out on. Therefore, ensure to begin and complete online registration for access in December.
Final Words
Although the Olympia weekend 2022 is still months away, this does not debar preparations. In 9 months, the D-day would arrive, and we would once again gather to watch the all-time best sporting competition. Therefore, in subsequent articles, adequate information will be provided about getting your tickets for the event. Likewise, if you would not be attending physically, you will also learn how to connect got the online watch.